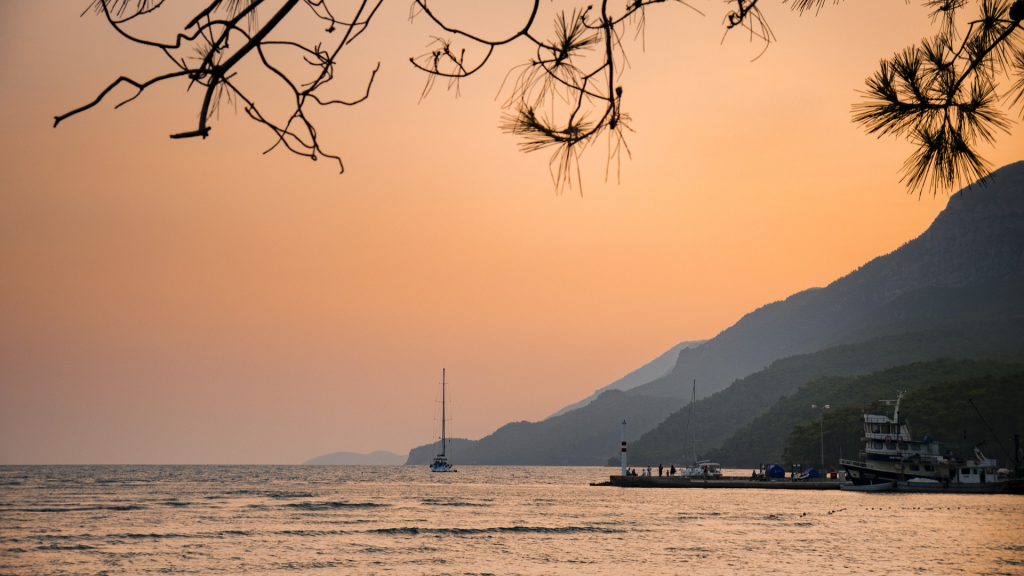 I've always liked the sound of Turkey, but didn't know an awful lot about the country, so I was thrilled when the chance came up to go on an educational visit with Antolian Holidays, the Turkey specialists.


As the 'plane landed I was surprised by how lush and green everywhere looked, with the mountains covered in pine trees and sleepy villages surrounded by palm trees and pretty flowers. There is so much to do in Turkey it's hard to know where to start, but our first stop on the journey was the small resort of Alkyaka, set at the head of the Gulf of Gokava on the beautiful Asmak river.
This small resort is protected from modern development so it has retained its old world charm, with buildings made in the traditional 'mugla' style of architecture. You can watch the world go by as the local fishermen mend their nets or bring in the day's catch. I would recommend this resort as place to unwind and experience the Turkish way of life.
Olu Deniz was one of the highlights of my trip, it's famous lagoon is featured on most Turkey brochures. The resort itself has lots to offer, with numerous restaurants, bars and shops along the seafront promenade. Thrill seekers won't be disappointed by the wide choice of watersports, such as diving and sailing, and for the more adventurous why not glide over the resort at 6,500 feet by taking a paragliding flight – fantastic views guaranteed!
Olu Deniz is also a great place to base yourself if you like rambling and taking in the wonderful countryside, since it is on the 'Lycian Way' , a marked walking trail.
For a faster pace of life and to experience the hustle and bustle of a large harbour town, then head for Fethiye. The town itself has real charm and atmosphere and is a great place to buy souvenirs or local Turkish goods like carpets or leather jackets and bags. Make sure you haggle on price in the local market, the sights and sounds of which are not to be missed. This is also the place to try the local Turkish Delight – it's delicious!
On our travels we were lucky enough to visit Yaka Park, an area full of natural springs and waterfalls, all flowing with fresh mountain water. The park is close to Tlos, one of the 6 cities of the Lycian Federal Union and a major sports centre. It is also famous as the birthplace of the mythological hero, Pegasus and claims to have been founded as a city some time before 2,000BC. Wherever you go in Turkey you can't fail to notice the amazing array of historical sights. It's said that there are more ancient Greek ruins in Turkey than in the whole of Greece and more Roman ruins than in the whole of Italy!
The last place on our journey was the lovely resort of Kalkan which I would say was my favorite. The town is filled with so much tradition and charm, it's a higgeldy-piggledy place with narrow roads leading down to the harbour. Bars, boutiques and restuarants are dotted along these streets, perfect for browsing while deciding on the best place for an evening meal. Most restaurants have spectacular ocean views and offer wonderful local delicacies.
In summary I was bedazzled by this beautiful country, which I can truly recommend. The people are both charming and friendly and they go out of their way to make you feel welcome. There is something and somewhere for everyone and I am already planning my return visit!