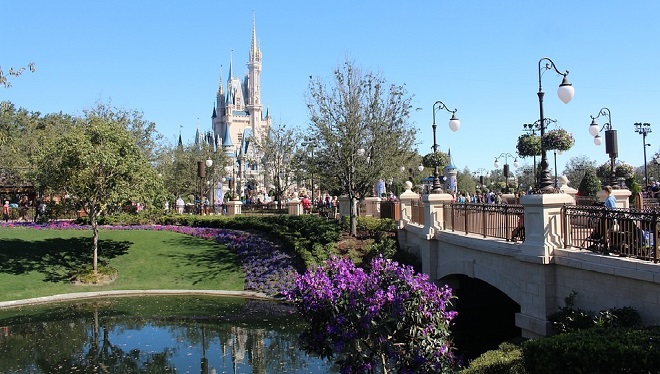 We all have a favourite place to visit or a destination that we can't get enough of and mine hands down has to be Florida. In the last few years I have visited 3 times and I am currently in the process of planning trip number 4 for October 2018. There is so much to see and do I never feel bored of the place and I guess my love for all things Disney does help.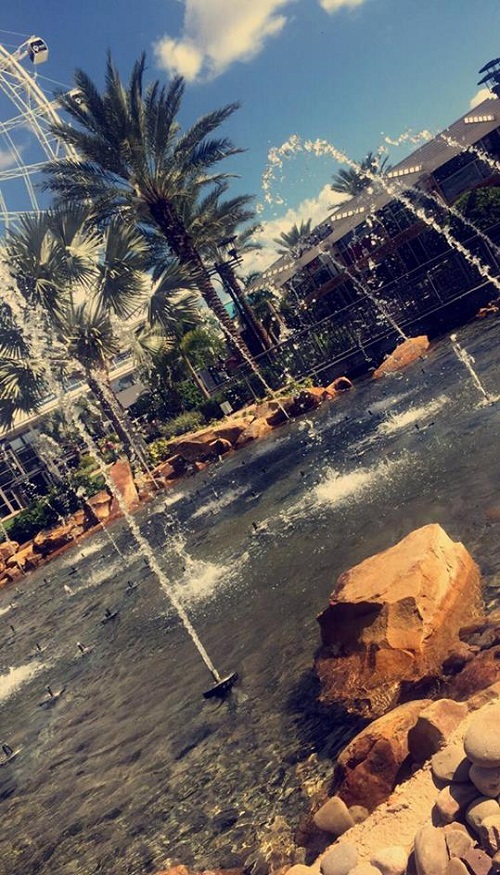 Each time I have visited Florida I have stayed somewhere different. The first time was Disney's Caribbean Beach Resort, next visit was Hawthorn Suites in Lake Buena Vista and last year for the first time ever we hired a villa in Clermont. All I can say is wow! Our party of 4 had a massive 5 bedroom villa which was so modern and had everything you could ever need and more; it even had a games room.
The Disney hotels are brilliant if your budget permits, they are conveniently located with complimentary shuttle buses to the parks, feature spacious family rooms and offer the choice of the Disney Dining plan which gives you 2 Main Meals a day, 2 Snacks and Unlimited drink refills. Alternatively the Villa would have to be my favourite as you get your own space, dining freedom and the use of a private pool after a long day in the parks is Heaven.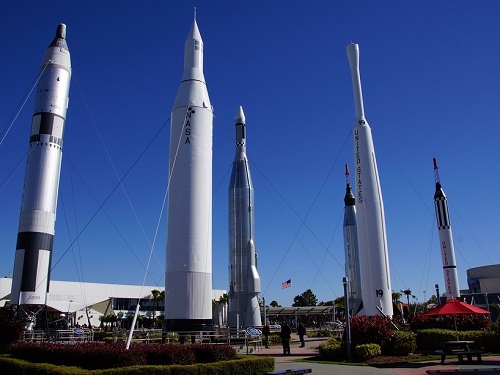 When visiting Florida, the Disney parks are a must; even if you are not a massive Disney fan there is so much to do for everyone. The water parks are a brilliant way to spend hot days, so many waterslides, rides, wave pools and the lazy river. Another place to visit is the shopping malls which are great if you are hunting for designer bargains. Finally if you get the opportunity to visit Kennedy Space Centre then do not pass up the offer. Such an amazing place and you don't realise just how big the Rockets were until you see them up close. The centre itself was interactive which helped you learn about everything, followed by a quiz at the end. I would highly recommend planning your trip around a Rocket Launch.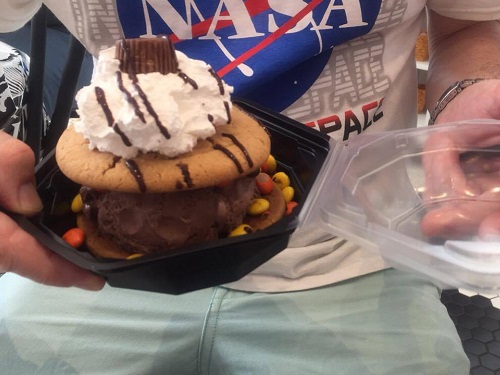 Eating out in Florida, INCREDIBLE! So much choice. Whilst away we all like to try new restaurants everyday and in Florida there are different restaurants everywhere. You have the traditional American diners like Wendy's and Denny's; can highly recommend Denny's breakfast! CiCis Pizza was another favourite of ours with every pizza combination you can think of, even Mac n Cheese – all you can eat and refills! Yummy. Another food outlet we visited was The Sugar Factory in Downtown Orlando. If milkshakes containing sponge cake and candles on the top, or an ice cream sandwich made from cookies, then this is the place to visit. Very popular with Celebrities it features a wall of fame gallery.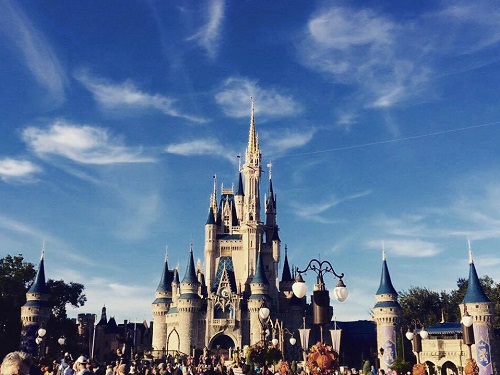 Being in Florida can involve up to 12 hours in the sun and walking about 10,000 steps a day on average, so not for everyone. But the memories I hold from visiting here are ones I will always remember and genuinely believe I will continue to return year after year. The Disney Magic just keeps me wanting more.
So if you would like any further information or if you have any questions please get in touch – but be ready to be bit by the Florida Bug.
Many thanks for reading this blog and I hope you found it to be of interest, do not hesitate to contact me at Gates Travel to discuss your forthcoming trip to Florida.
Please also note all Gates Travel colleagues have a wealth of acquired travel knowledge and experiences, have recently visited the following destinations, and are available to offer advice, planning guidance and booking services.
Cuba, Dubai, Thailand, Jersey, Malaga, Botswana, New York, Canada, Australia …